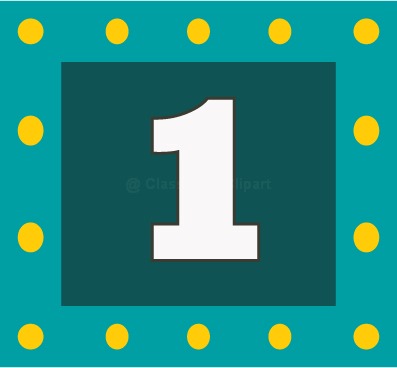 Starting last Monday, and even before that, all the talk about the Masters centered on Tiger Woods. First there was media speculation, then the press conference, then more media speculation, then Billy Payne's silly remarks, then even sillier remarks by Charles Barkley, and thankfully the tournament got started on Thursday, where one of the old coots, (60 year old Tom Watson), charged out of the gate to get the party started.
While Watson was a good story, you knew it wouldn't last. So all the attention turned once again to Tiger Woods. For a five month layoff, I thought Tiger looked pretty good. He was paired with the unflappable K.J. Choi, who is a real "steady Eddie." Choi and Woods were almost mirror images of each other, shooting virtually the same score for the entire tournament.
On Saturday, a guy that was hardly mentioned all week started putting a cramp in plans to recrown Tiger Woods. Phil Mickelson, who everybody said was playing poorly to start the year, was brewing up a little left-handed excitement. While Tiger was fighting troubles of his own poor judgement, Phil's family has spent the last year fighting cancer. Both his mother and his wife Amy have breast cancer, and have been undergoing treatment. With all the Tiger hullaballoo, this didn't get one one hundreth of the coverage accorded Tiger's stable.
Mickelson said on Tuesday that it has been a very difficult year, trying to manage the golf and all it demands, with his family and all the extra demands brought on by a very difficult disease. He actually looked a little haggard, or maybe he just missed his haircut appointment.
As Sunday got started, the wheat started to separate from the chaff, or the real players started to go up and down the leader board. Westwood hung tough, then was tied by Mickelson. Then Westwood dropped and K. J. Choi tied Mickelson. Mickelson started his charge by getting a birdie on 12, then making an absolutely unbelievable shot on 13. Then another birdie, and the rest of the field, except for Westwood, started to fade away.
Although the television announcers tried to keep other players in the mix, you knew as Mickelson tee'd off at 16 that it was over. Phil put the nail in the coffin, with another birdie on 18.
Mickelson has now won the Masters three times. That puts him in some rare company. Names like Palmer, Nicklaus, Player, of course, Tiger, along with that …Faldo, renowned for being the slowest golfer ever. If I operated like Faldo played golf, I would have only completed one hip job a week.
Here's an observation of mine. For the last couple of years, Phil Mickelson has been improving his health. For years, he was distinguished by what many call man boobs and he had a stomach to match. Sunday he looked (except for the hair) as good as I've ever seen him. He has lost weight, he is visibly stronger and he exudes more confidence than I have ever seen him display.
He needs every bit of that swagger to win golf's most prestigious prize, while his family is being battered.
If golf was looking for a good image, it doesn't have to look too far. It was on display all week and the media just about missed it.
Follow Phil's example and get yourself in tip top shape. You never know when you're going to be tested.
home-radiators.com
home-radiators.com
home-radiators.com
home-radiators.com
home-radiators.com
home-radiators.com
home-radiators.com
home-radiators.com
home-radiators.com
home-radiators.com
home-radiators.com
home-radiators.com
home-radiators.com
home-radiators.com
home-radiators.com
home-radiators.com
home-radiators.com
home-radiators.com
home-radiators.com
home-radiators.com
home-radiators.com
home-radiators.com
home-radiators.com
home-radiators.com
home-radiators.com
home-radiators.com
home-radiators.com
home-radiators.com
home-radiators.com
home-radiators.com
home-radiators.com
home-radiators.com
home-radiators.com
home-radiators.com
home-radiators.com
home-radiators.com
home-radiators.com
home-radiators.com
home-radiators.com
home-radiators.com
home-radiators.com
home-radiators.com
home-radiators.com
home-radiators.com
home-radiators.com
home-radiators.com
home-radiators.com
home-radiators.com
home-radiators.com
home-radiators.com
home-radiators.com
home-radiators.com
home-radiators.com
home-radiators.com
home-radiators.com
home-radiators.com
home-radiators.com
home-radiators.com
home-radiators.com
home-radiators.com
home-radiators.com
home-radiators.com
home-radiators.com
home-radiators.com
home-radiators.com
home-radiators.com
home-radiators.com
home-radiators.com
home-radiators.com
home-radiators.com
home-radiators.com
home-radiators.com
home-radiators.com
home-radiators.com
home-radiators.com
home-radiators.com
home-radiators.com
home-radiators.com
home-radiators.com
home-radiators.com
home-radiators.com
home-radiators.com
home-radiators.com
home-radiators.com
home-radiators.com
home-radiators.com
home-radiators.com
home-radiators.com
home-radiators.com
home-radiators.com
home-radiators.com
home-radiators.com
home-radiators.com
home-radiators.com
home-radiators.com
home-radiators.com
home-radiators.com
home-radiators.com
home-radiators.com
home-radiators.com
home-radiators.com
home-radiators.com
home-radiators.com
home-radiators.com
home-radiators.com
home-radiators.com
home-radiators.com
home-radiators.com
home-radiators.com
home-radiators.com
home-radiators.com
home-radiators.com
home-radiators.com
home-radiators.com
home-radiators.com
home-radiators.com
home-radiators.com
home-radiators.com
home-radiators.com
home-radiators.com
home-radiators.com
home-radiators.com
home-radiators.com
home-radiators.com
home-radiators.com
home-radiators.com
home-radiators.com
home-radiators.com
home-radiators.com
home-radiators.com
home-radiators.com
home-radiators.com
home-radiators.com
home-radiators.com
home-radiators.com
home-radiators.com
home-radiators.com
home-radiators.com
home-radiators.com
home-radiators.com
home-radiators.com
home-radiators.com
home-radiators.com
home-radiators.com
home-radiators.com
home-radiators.com
home-radiators.com
home-radiators.com
home-radiators.com
home-radiators.com
home-radiators.com
home-radiators.com
home-radiators.com
home-radiators.com
home-radiators.com
home-radiators.com
home-radiators.com
home-radiators.com
home-radiators.com
home-radiators.com
home-radiators.com
home-radiators.com
home-radiators.com
home-radiators.com
home-radiators.com
home-radiators.com
home-radiators.com
home-radiators.com
home-radiators.com
home-radiators.com
home-radiators.com
home-radiators.com
home-radiators.com
home-radiators.com
home-radiators.com
home-radiators.com
home-radiators.com
home-radiators.com
home-radiators.com
home-radiators.com
home-radiators.com
home-radiators.com
home-radiators.com
home-radiators.com
home-radiators.com
home-radiators.com
home-radiators.com
home-radiators.com
home-radiators.com
home-radiators.com
home-radiators.com
home-radiators.com
home-radiators.com
home-radiators.com
home-radiators.com
home-radiators.com
home-radiators.com
home-radiators.com
home-radiators.com
home-radiators.com
home-radiators.com
home-radiators.com
home-radiators.com
home-radiators.com
home-radiators.com
home-radiators.com
home-radiators.com
home-radiators.com
home-radiators.com
home-radiators.com
home-radiators.com
home-radiators.com
home-radiators.com
home-radiators.com
home-radiators.com
home-radiators.com
home-radiators.com
home-radiators.com
home-radiators.com
home-radiators.com
home-radiators.com
home-radiators.com
home-radiators.com
home-radiators.com
home-radiators.com
home-radiators.com
home-radiators.com
home-radiators.com
home-radiators.com
home-radiators.com
home-radiators.com
home-radiators.com
home-radiators.com
home-radiators.com
home-radiators.com
home-radiators.com
home-radiators.com
home-radiators.com
home-radiators.com
home-radiators.com
home-radiators.com
home-radiators.com
home-radiators.com
home-radiators.com
home-radiators.com
home-radiators.com
home-radiators.com
home-radiators.com
home-radiators.com
home-radiators.com
home-radiators.com
home-radiators.com
home-radiators.com
home-radiators.com
home-radiators.com
home-radiators.com
home-radiators.com
home-radiators.com
home-radiators.com
home-radiators.com
home-radiators.com
home-radiators.com
home-radiators.com
home-radiators.com
home-radiators.com
home-radiators.com
home-radiators.com
home-radiators.com
home-radiators.com
home-radiators.com
home-radiators.com
home-radiators.com
home-radiators.com
home-radiators.com
home-radiators.com
home-radiators.com
home-radiators.com
home-radiators.com
home-radiators.com
home-radiators.com
home-radiators.com
home-radiators.com
home-radiators.com
home-radiators.com
home-radiators.com
home-radiators.com
home-radiators.com
home-radiators.com
home-radiators.com
home-radiators.com
home-radiators.com
home-radiators.com
home-radiators.com
home-radiators.com
home-radiators.com
home-radiators.com
home-radiators.com
home-radiators.com
home-radiators.com
home-radiators.com
home-radiators.com
home-radiators.com
home-radiators.com
home-radiators.com
home-radiators.com
home-radiators.com
home-radiators.com
home-radiators.com
home-radiators.com
home-radiators.com
home-radiators.com
home-radiators.com
home-radiators.com
home-radiators.com
home-radiators.com
home-radiators.com
home-radiators.com
home-radiators.com
home-radiators.com
home-radiators.com
home-radiators.com
home-radiators.com
home-radiators.com
home-radiators.com
home-radiators.com
home-radiators.com
home-radiators.com
home-radiators.com
home-radiators.com
home-radiators.com
home-radiators.com
home-radiators.com
home-radiators.com
home-radiators.com
home-radiators.com
home-radiators.com
home-radiators.com
home-radiators.com
home-radiators.com
home-radiators.com
home-radiators.com
home-radiators.com
home-radiators.com
home-radiators.com
home-radiators.com
home-radiators.com
home-radiators.com
home-radiators.com
home-radiators.com
home-radiators.com
home-radiators.com
home-radiators.com
home-radiators.com
home-radiators.com
home-radiators.com
home-radiators.com
home-radiators.com
home-radiators.com
home-radiators.com
home-radiators.com
home-radiators.com
home-radiators.com
home-radiators.com
home-radiators.com
home-radiators.com
home-radiators.com
home-radiators.com
home-radiators.com
home-radiators.com
home-radiators.com
home-radiators.com
home-radiators.com
home-radiators.com
home-radiators.com
home-radiators.com
home-radiators.com
home-radiators.com
home-radiators.com
home-radiators.com
home-radiators.com
home-radiators.com
home-radiators.com
home-radiators.com
home-radiators.com
home-radiators.com
home-radiators.com
home-radiators.com
home-radiators.com
home-radiators.com
home-radiators.com
home-radiators.com
home-radiators.com
home-radiators.com
home-radiators.com
home-radiators.com
home-radiators.com
home-radiators.com
home-radiators.com
home-radiators.com
home-radiators.com
home-radiators.com
home-radiators.com
home-radiators.com
home-radiators.com
home-radiators.com
home-radiators.com
home-radiators.com
home-radiators.com
home-radiators.com
home-radiators.com
home-radiators.com
home-radiators.com
home-radiators.com
home-radiators.com
home-radiators.com
home-radiators.com
home-radiators.com
home-radiators.com
home-radiators.com
home-radiators.com
home-radiators.com
home-radiators.com
home-radiators.com
home-radiators.com
home-radiators.com
home-radiators.com
home-radiators.com
home-radiators.com
home-radiators.com
home-radiators.com
home-radiators.com
home-radiators.com
home-radiators.com
home-radiators.com
home-radiators.com
home-radiators.com
home-radiators.com
home-radiators.com
home-radiators.com
home-radiators.com
home-radiators.com
home-radiators.com
home-radiators.com
home-radiators.com
home-radiators.com
home-radiators.com
home-radiators.com
home-radiators.com
home-radiators.com
home-radiators.com
home-radiators.com
home-radiators.com
home-radiators.com
home-radiators.com
home-radiators.com
home-radiators.com
home-radiators.com
home-radiators.com
home-radiators.com
home-radiators.com
home-radiators.com
home-radiators.com
home-radiators.com
home-radiators.com
home-radiators.com
home-radiators.com
home-radiators.com
home-radiators.com
home-radiators.com
home-radiators.com
home-radiators.com
home-radiators.com
home-radiators.com
home-radiators.com
home-radiators.com
home-radiators.com
home-radiators.com
home-radiators.com
home-radiators.com
home-radiators.com
home-radiators.com
home-radiators.com
home-radiators.com
home-radiators.com
home-radiators.com
home-radiators.com
home-radiators.com
home-radiators.com
home-radiators.com
home-radiators.com
home-radiators.com
home-radiators.com
home-radiators.com
home-radiators.com
home-radiators.com
home-radiators.com
home-radiators.com
home-radiators.com
home-radiators.com
home-radiators.com
home-radiators.com
home-radiators.com
home-radiators.com
home-radiators.com
home-radiators.com
home-radiators.com
home-radiators.com
home-radiators.com
home-radiators.com
home-radiators.com
home-radiators.com
home-radiators.com
home-radiators.com
home-radiators.com
home-radiators.com
home-radiators.com
home-radiators.com
home-radiators.com
home-radiators.com
home-radiators.com
home-radiators.com
home-radiators.com
home-radiators.com
home-radiators.com
home-radiators.com
home-radiators.com
home-radiators.com
home-radiators.com
home-radiators.com
home-radiators.com
home-radiators.com
home-radiators.com
home-radiators.com
home-radiators.com
home-radiators.com
home-radiators.com
home-radiators.com
home-radiators.com
home-radiators.com
home-radiators.com
home-radiators.com
home-radiators.com
home-radiators.com
home-radiators.com
home-radiators.com
home-radiators.com
home-radiators.com
home-radiators.com
home-radiators.com
home-radiators.com
home-radiators.com
home-radiators.com
home-radiators.com
home-radiators.com
home-radiators.com
home-radiators.com
home-radiators.com
home-radiators.com
home-radiators.com
home-radiators.com
home-radiators.com
home-radiators.com
home-radiators.com
home-radiators.com
home-radiators.com
home-radiators.com
home-radiators.com
home-radiators.com
home-radiators.com
home-radiators.com
home-radiators.com
home-radiators.com
home-radiators.com
home-radiators.com
home-radiators.com
home-radiators.com
home-radiators.com
home-radiators.com
home-radiators.com
home-radiators.com
home-radiators.com
home-radiators.com
home-radiators.com
home-radiators.com
home-radiators.com
home-radiators.com
home-radiators.com
home-radiators.com
home-radiators.com
home-radiators.com
home-radiators.com
home-radiators.com
home-radiators.com
home-radiators.com
home-radiators.com
home-radiators.com
home-radiators.com
home-radiators.com
home-radiators.com
home-radiators.com
home-radiators.com
home-radiators.com
home-radiators.com
home-radiators.com
home-radiators.com
home-radiators.com
home-radiators.com
home-radiators.com
home-radiators.com
home-radiators.com
home-radiators.com
home-radiators.com
home-radiators.com
home-radiators.com
home-radiators.com
home-radiators.com
home-radiators.com
home-radiators.com
home-radiators.com
home-radiators.com
home-radiators.com
home-radiators.com
home-radiators.com
home-radiators.com
home-radiators.com
home-radiators.com
home-radiators.com
home-radiators.com
home-radiators.com
home-radiators.com
home-radiators.com
home-radiators.com
home-radiators.com
home-radiators.com
home-radiators.com
home-radiators.com
home-radiators.com
home-radiators.com
home-radiators.com
home-radiators.com
home-radiators.com
home-radiators.com
home-radiators.com
home-radiators.com
home-radiators.com
home-radiators.com
home-radiators.com
home-radiators.com
home-radiators.com
home-radiators.com
home-radiators.com
home-radiators.com
home-radiators.com
home-radiators.com
home-radiators.com
home-radiators.com
home-radiators.com
home-radiators.com
home-radiators.com
home-radiators.com
home-radiators.com
home-radiators.com
home-radiators.com
home-radiators.com
home-radiators.com
home-radiators.com
home-radiators.com
home-radiators.com
home-radiators.com
home-radiators.com
home-radiators.com
home-radiators.com
home-radiators.com
home-radiators.com
home-radiators.com
home-radiators.com
home-radiators.com
home-radiators.com
home-radiators.com
home-radiators.com
home-radiators.com
home-radiators.com
home-radiators.com
home-radiators.com
home-radiators.com
home-radiators.com
home-radiators.com
home-radiators.com
home-radiators.com
home-radiators.com
home-radiators.com
home-radiators.com
home-radiators.com
home-radiators.com
home-radiators.com
home-radiators.com
home-radiators.com
home-radiators.com
home-radiators.com
home-radiators.com
home-radiators.com
home-radiators.com
home-radiators.com
home-radiators.com
home-radiators.com
home-radiators.com
home-radiators.com
home-radiators.com
home-radiators.com
home-radiators.com
home-radiators.com
home-radiators.com
home-radiators.com
home-radiators.com
home-radiators.com
home-radiators.com
home-radiators.com
home-radiators.com
home-radiators.com
home-radiators.com
home-radiators.com
home-radiators.com
home-radiators.com
home-radiators.com
home-radiators.com
home-radiators.com
home-radiators.com
home-radiators.com
home-radiators.com
home-radiators.com
home-radiators.com
home-radiators.com
home-radiators.com
home-radiators.com
home-radiators.com
home-radiators.com
home-radiators.com
home-radiators.com
home-radiators.com
home-radiators.com
home-radiators.com
home-radiators.com
home-radiators.com
home-radiators.com
home-radiators.com
home-radiators.com
home-radiators.com
home-radiators.com
home-radiators.com
home-radiators.com
home-radiators.com
home-radiators.com
home-radiators.com
home-radiators.com
home-radiators.com
home-radiators.com
home-radiators.com
home-radiators.com
home-radiators.com
home-radiators.com
home-radiators.com
home-radiators.com
home-radiators.com
home-radiators.com
home-radiators.com
home-radiators.com
home-radiators.com
home-radiators.com
home-radiators.com
home-radiators.com
home-radiators.com
home-radiators.com
home-radiators.com
home-radiators.com
home-radiators.com
home-radiators.com
home-radiators.com
home-radiators.com
home-radiators.com
home-radiators.com
home-radiators.com
home-radiators.com
home-radiators.com
home-radiators.com
home-radiators.com
home-radiators.com
home-radiators.com
home-radiators.com
home-radiators.com
home-radiators.com
home-radiators.com
home-radiators.com
home-radiators.com
home-radiators.com
home-radiators.com
home-radiators.com
home-radiators.com
home-radiators.com
home-radiators.com
home-radiators.com
home-radiators.com
home-radiators.com
home-radiators.com
home-radiators.com
home-radiators.com
home-radiators.com
home-radiators.com
home-radiators.com
home-radiators.com
home-radiators.com
home-radiators.com
home-radiators.com
home-radiators.com
home-radiators.com
home-radiators.com
home-radiators.com
home-radiators.com
home-radiators.com
home-radiators.com
home-radiators.com
home-radiators.com
home-radiators.com
home-radiators.com
home-radiators.com
home-radiators.com
home-radiators.com
home-radiators.com
home-radiators.com
home-radiators.com
home-radiators.com
home-radiators.com
home-radiators.com
home-radiators.com
home-radiators.com
home-radiators.com
home-radiators.com
home-radiators.com
home-radiators.com
home-radiators.com
home-radiators.com
home-radiators.com
home-radiators.com
home-radiators.com
home-radiators.com
home-radiators.com
home-radiators.com
home-radiators.com
home-radiators.com
home-radiators.com
home-radiators.com
home-radiators.com
home-radiators.com
home-radiators.com
home-radiators.com
home-radiators.com
home-radiators.com
home-radiators.com
home-radiators.com
home-radiators.com
home-radiators.com
home-radiators.com
home-radiators.com
home-radiators.com
home-radiators.com
home-radiators.com
home-radiators.com
home-radiators.com
home-radiators.com
home-radiators.com
home-radiators.com
home-radiators.com
home-radiators.com
home-radiators.com
home-radiators.com
home-radiators.com
home-radiators.com
home-radiators.com
home-radiators.com
home-radiators.com
home-radiators.com
home-radiators.com
home-radiators.com
home-radiators.com
home-radiators.com
home-radiators.com
home-radiators.com
home-radiators.com
home-radiators.com
home-radiators.com
home-radiators.com
home-radiators.com
home-radiators.com
home-radiators.com
home-radiators.com
home-radiators.com
home-radiators.com
home-radiators.com
home-radiators.com
home-radiators.com
home-radiators.com
home-radiators.com
home-radiators.com
home-radiators.com
home-radiators.com
home-radiators.com
home-radiators.com
home-radiators.com
home-radiators.com
home-radiators.com
home-radiators.com
home-radiators.com
home-radiators.com
home-radiators.com
home-radiators.com
home-radiators.com
home-radiators.com
home-radiators.com
home-radiators.com
home-radiators.com
home-radiators.com
home-radiators.com
home-radiators.com
home-radiators.com
home-radiators.com
home-radiators.com
home-radiators.com
home-radiators.com
home-radiators.com
home-radiators.com
home-radiators.com
home-radiators.com
home-radiators.com
home-radiators.com
home-radiators.com
home-radiators.com
home-radiators.com
home-radiators.com
home-radiators.com
home-radiators.com
home-radiators.com
home-radiators.com
home-radiators.com
home-radiators.com
home-radiators.com
home-radiators.com
home-radiators.com
home-radiators.com
home-radiators.com
home-radiators.com
home-radiators.com
home-radiators.com
home-radiators.com
home-radiators.com
home-radiators.com
home-radiators.com
home-radiators.com
home-radiators.com
home-radiators.com
home-radiators.com
home-radiators.com
home-radiators.com
home-radiators.com
home-radiators.com
home-radiators.com
home-radiators.com
home-radiators.com
home-radiators.com
home-radiators.com
home-radiators.com
home-radiators.com
home-radiators.com
home-radiators.com
home-radiators.com
home-radiators.com
home-radiators.com
home-radiators.com
home-radiators.com
home-radiators.com
home-radiators.com
home-radiators.com
home-radiators.com
home-radiators.com
home-radiators.com
home-radiators.com
home-radiators.com
home-radiators.com
home-radiators.com
home-radiators.com
home-radiators.com
home-radiators.com
home-radiators.com
home-radiators.com
home-radiators.com
home-radiators.com
home-radiators.com
home-radiators.com
home-radiators.com
home-radiators.com
home-radiators.com
home-radiators.com
home-radiators.com
home-radiators.com
home-radiators.com
home-radiators.com
home-radiators.com
home-radiators.com
home-radiators.com
home-radiators.com
home-radiators.com
home-radiators.com
home-radiators.com
home-radiators.com
home-radiators.com
home-radiators.com
home-radiators.com
home-radiators.com
home-radiators.com
home-radiators.com
home-radiators.com
home-radiators.com
home-radiators.com
home-radiators.com
home-radiators.com
home-radiators.com
home-radiators.com
home-radiators.com
home-radiators.com
home-radiators.com
home-radiators.com
home-radiators.com
home-radiators.com
home-radiators.com
home-radiators.com
home-radiators.com
home-radiators.com
home-radiators.com
home-radiators.com
home-radiators.com
home-radiators.com
home-radiators.com
home-radiators.com
home-radiators.com
home-radiators.com
home-radiators.com
home-radiators.com
home-radiators.com
home-radiators.com
home-radiators.com
home-radiators.com
home-radiators.com
home-radiators.com
home-radiators.com
home-radiators.com
home-radiators.com
home-radiators.com
home-radiators.com
home-radiators.com
home-radiators.com
home-radiators.com
home-radiators.com
home-radiators.com
home-radiators.com
home-radiators.com
home-radiators.com
home-radiators.com
home-radiators.com
home-radiators.com
home-radiators.com
home-radiators.com
home-radiators.com
home-radiators.com
home-radiators.com
home-radiators.com
home-radiators.com
home-radiators.com
home-radiators.com
home-radiators.com
home-radiators.com
home-radiators.com
home-radiators.com
home-radiators.com
home-radiators.com
home-radiators.com
home-radiators.com
home-radiators.com
home-radiators.com
home-radiators.com
home-radiators.com
home-radiators.com
home-radiators.com
home-radiators.com
home-radiators.com
home-radiators.com
home-radiators.com
home-radiators.com
home-radiators.com
home-radiators.com
home-radiators.com
home-radiators.com
home-radiators.com
home-radiators.com
home-radiators.com
home-radiators.com
home-radiators.com
home-radiators.com
home-radiators.com
home-radiators.com
home-radiators.com
home-radiators.com
home-radiators.com
home-radiators.com
home-radiators.com
home-radiators.com
home-radiators.com
home-radiators.com
home-radiators.com
home-radiators.com
home-radiators.com
home-radiators.com
home-radiators.com
home-radiators.com
home-radiators.com
home-radiators.com
home-radiators.com
home-radiators.com
home-radiators.com
home-radiators.com
home-radiators.com
home-radiators.com
home-radiators.com
home-radiators.com
home-radiators.com
home-radiators.com
home-radiators.com
home-radiators.com
home-radiators.com
home-radiators.com
home-radiators.com
home-radiators.com
home-radiators.com
home-radiators.com
home-radiators.com
home-radiators.com
home-radiators.com
home-radiators.com
home-radiators.com
home-radiators.com
home-radiators.com
home-radiators.com
home-radiators.com
home-radiators.com
home-radiators.com
home-radiators.com
home-radiators.com
home-radiators.com
home-radiators.com
home-radiators.com
home-radiators.com
home-radiators.com
home-radiators.com
home-radiators.com
home-radiators.com
home-radiators.com
home-radiators.com
home-radiators.com
home-radiators.com
home-radiators.com
home-radiators.com
home-radiators.com
home-radiators.com
home-radiators.com
home-radiators.com
home-radiators.com
home-radiators.com
home-radiators.com
home-radiators.com
home-radiators.com
home-radiators.com
home-radiators.com
home-radiators.com
home-radiators.com
home-radiators.com
home-radiators.com
home-radiators.com
home-radiators.com
home-radiators.com
home-radiators.com
home-radiators.com
home-radiators.com
home-radiators.com
home-radiators.com
home-radiators.com
home-radiators.com
home-radiators.com
home-radiators.com
home-radiators.com
home-radiators.com
home-radiators.com
home-radiators.com
home-radiators.com
home-radiators.com
home-radiators.com
home-radiators.com
home-radiators.com
home-radiators.com
home-radiators.com
home-radiators.com
home-radiators.com
home-radiators.com
home-radiators.com
home-radiators.com
home-radiators.com
home-radiators.com
home-radiators.com
home-radiators.com
home-radiators.com
home-radiators.com
home-radiators.com
home-radiators.com
home-radiators.com
home-radiators.com
home-radiators.com
home-radiators.com
home-radiators.com
home-radiators.com
home-radiators.com
home-radiators.com
home-radiators.com
home-radiators.com
home-radiators.com
home-radiators.com
home-radiators.com
home-radiators.com
home-radiators.com
home-radiators.com
home-radiators.com
home-radiators.com
home-radiators.com
home-radiators.com
home-radiators.com
home-radiators.com
home-radiators.com
home-radiators.com
home-radiators.com
home-radiators.com
home-radiators.com
home-radiators.com
home-radiators.com
home-radiators.com
home-radiators.com
home-radiators.com
home-radiators.com
home-radiators.com
home-radiators.com
home-radiators.com
home-radiators.com
home-radiators.com
home-radiators.com
home-radiators.com
home-radiators.com
home-radiators.com
home-radiators.com
home-radiators.com
home-radiators.com
home-radiators.com
home-radiators.com
home-radiators.com
home-radiators.com
home-radiators.com
home-radiators.com
home-radiators.com
home-radiators.com
home-radiators.com
home-radiators.com
home-radiators.com
home-radiators.com
home-radiators.com
home-radiators.com
home-radiators.com
home-radiators.com
home-radiators.com
home-radiators.com
home-radiators.com
home-radiators.com
home-radiators.com
home-radiators.com
home-radiators.com
home-radiators.com
home-radiators.com
home-radiators.com
home-radiators.com
home-radiators.com
home-radiators.com
home-radiators.com
home-radiators.com
home-radiators.com
home-radiators.com
home-radiators.com
home-radiators.com
home-radiators.com
home-radiators.com
home-radiators.com
home-radiators.com
home-radiators.com
home-radiators.com
home-radiators.com
home-radiators.com
home-radiators.com
home-radiators.com
home-radiators.com
home-radiators.com
home-radiators.com
home-radiators.com
home-radiators.com
home-radiators.com
home-radiators.com
home-radiators.com
home-radiators.com
home-radiators.com
home-radiators.com
home-radiators.com
home-radiators.com
home-radiators.com
home-radiators.com
home-radiators.com
home-radiators.com
home-radiators.com
home-radiators.com
home-radiators.com
home-radiators.com
home-radiators.com
home-radiators.com
home-radiators.com
home-radiators.com
home-radiators.com
home-radiators.com
home-radiators.com
home-radiators.com
home-radiators.com
home-radiators.com
home-radiators.com
home-radiators.com
home-radiators.com
home-radiators.com
home-radiators.com
home-radiators.com
home-radiators.com
home-radiators.com
home-radiators.com
home-radiators.com
home-radiators.com
home-radiators.com
home-radiators.com
home-radiators.com
home-radiators.com
home-radiators.com
home-radiators.com
home-radiators.com
home-radiators.com
home-radiators.com
home-radiators.com
home-radiators.com
home-radiators.com
home-radiators.com
home-radiators.com
home-radiators.com
home-radiators.com
home-radiators.com
home-radiators.com
home-radiators.com
home-radiators.com
home-radiators.com
home-radiators.com
home-radiators.com
home-radiators.com
home-radiators.com
home-radiators.com
home-radiators.com
home-radiators.com
home-radiators.com
home-radiators.com
home-radiators.com
home-radiators.com
home-radiators.com
home-radiators.com
home-radiators.com
home-radiators.com
home-radiators.com
home-radiators.com
home-radiators.com
home-radiators.com
home-radiators.com
home-radiators.com
home-radiators.com
home-radiators.com
home-radiators.com
home-radiators.com
home-radiators.com
home-radiators.com
home-radiators.com
home-radiators.com
home-radiators.com
home-radiators.com
home-radiators.com
home-radiators.com
home-radiators.com
home-radiators.com
home-radiators.com
home-radiators.com
home-radiators.com
home-radiators.com
home-radiators.com
home-radiators.com
home-radiators.com
home-radiators.com
home-radiators.com
home-radiators.com
home-radiators.com
home-radiators.com
home-radiators.com
home-radiators.com
home-radiators.com
home-radiators.com
home-radiators.com
home-radiators.com
home-radiators.com
home-radiators.com
home-radiators.com
home-radiators.com
home-radiators.com
home-radiators.com
home-radiators.com
home-radiators.com
home-radiators.com
home-radiators.com
home-radiators.com
home-radiators.com
home-radiators.com
home-radiators.com
home-radiators.com
home-radiators.com
home-radiators.com
home-radiators.com
home-radiators.com
home-radiators.com
home-radiators.com
home-radiators.com
home-radiators.com
home-radiators.com
home-radiators.com
home-radiators.com
home-radiators.com
home-radiators.com
home-radiators.com
home-radiators.com
home-radiators.com
home-radiators.com
home-radiators.com
home-radiators.com
home-radiators.com
home-radiators.com
home-radiators.com
home-radiators.com
home-radiators.com
home-radiators.com
home-radiators.com
home-radiators.com
home-radiators.com
home-radiators.com
home-radiators.com
home-radiators.com
home-radiators.com
home-radiators.com
home-radiators.com
home-radiators.com
home-radiators.com
home-radiators.com
home-radiators.com
home-radiators.com
home-radiators.com
home-radiators.com
home-radiators.com
home-radiators.com
home-radiators.com
home-radiators.com
home-radiators.com
home-radiators.com
home-radiators.com
home-radiators.com
home-radiators.com
home-radiators.com
home-radiators.com
home-radiators.com
home-radiators.com
home-radiators.com
home-radiators.com
home-radiators.com
home-radiators.com
home-radiators.com
home-radiators.com
home-radiators.com
home-radiators.com
home-radiators.com
home-radiators.com
home-radiators.com
home-radiators.com
home-radiators.com
home-radiators.com
home-radiators.com
home-radiators.com
home-radiators.com
home-radiators.com
home-radiators.com
home-radiators.com
home-radiators.com
home-radiators.com
home-radiators.com
home-radiators.com
home-radiators.com
home-radiators.com
home-radiators.com
home-radiators.com
home-radiators.com
home-radiators.com
home-radiators.com
home-radiators.com
home-radiators.com
home-radiators.com
home-radiators.com
home-radiators.com
home-radiators.com
home-radiators.com
home-radiators.com
home-radiators.com
home-radiators.com
home-radiators.com
home-radiators.com
home-radiators.com
home-radiators.com
home-radiators.com
home-radiators.com
home-radiators.com
home-radiators.com
home-radiators.com
home-radiators.com
home-radiators.com
home-radiators.com
home-radiators.com
home-radiators.com
home-radiators.com
home-radiators.com
home-radiators.com
home-radiators.com
home-radiators.com
home-radiators.com
home-radiators.com
home-radiators.com
home-radiators.com
home-radiators.com
home-radiators.com
home-radiators.com
home-radiators.com
home-radiators.com
home-radiators.com
home-radiators.com
home-radiators.com
home-radiators.com
home-radiators.com
home-radiators.com
home-radiators.com
home-radiators.com
home-radiators.com
home-radiators.com
home-radiators.com
home-radiators.com
home-radiators.com
home-radiators.com
home-radiators.com
home-radiators.com
home-radiators.com
home-radiators.com
home-radiators.com
home-radiators.com
home-radiators.com
home-radiators.com
home-radiators.com
home-radiators.com
home-radiators.com
home-radiators.com
home-radiators.com
home-radiators.com
home-radiators.com
home-radiators.com
home-radiators.com
home-radiators.com
home-radiators.com
home-radiators.com
home-radiators.com
home-radiators.com
home-radiators.com
home-radiators.com
home-radiators.com
home-radiators.com
home-radiators.com
home-radiators.com
home-radiators.com
home-radiators.com
home-radiators.com
home-radiators.com
home-radiators.com
home-radiators.com
home-radiators.com
home-radiators.com
home-radiators.com
home-radiators.com
home-radiators.com
home-radiators.com
home-radiators.com
home-radiators.com
home-radiators.com
home-radiators.com
home-radiators.com
home-radiators.com
home-radiators.com
home-radiators.com
home-radiators.com
home-radiators.com
home-radiators.com
home-radiators.com
home-radiators.com
home-radiators.com
home-radiators.com
home-radiators.com
home-radiators.com
home-radiators.com
home-radiators.com
home-radiators.com
home-radiators.com
home-radiators.com
home-radiators.com
home-radiators.com
home-radiators.com
home-radiators.com
home-radiators.com
home-radiators.com
home-radiators.com
home-radiators.com
home-radiators.com
home-radiators.com
home-radiators.com
home-radiators.com
home-radiators.com
home-radiators.com
home-radiators.com
home-radiators.com
home-radiators.com
home-radiators.com
home-radiators.com
home-radiators.com
home-radiators.com
home-radiators.com
home-radiators.com
home-radiators.com
home-radiators.com
home-radiators.com
home-radiators.com
home-radiators.com
home-radiators.com
home-radiators.com
home-radiators.com
home-radiators.com
home-radiators.com
home-radiators.com
home-radiators.com
home-radiators.com
home-radiators.com
home-radiators.com
home-radiators.com
home-radiators.com
home-radiators.com
home-radiators.com
home-radiators.com
home-radiators.com
home-radiators.com
home-radiators.com
home-radiators.com
home-radiators.com
home-radiators.com
home-radiators.com
home-radiators.com
home-radiators.com
home-radiators.com
home-radiators.com
home-radiators.com
home-radiators.com
home-radiators.com
home-radiators.com
home-radiators.com
home-radiators.com
home-radiators.com
home-radiators.com
home-radiators.com
home-radiators.com
home-radiators.com
home-radiators.com
home-radiators.com
home-radiators.com
home-radiators.com
home-radiators.com
home-radiators.com
home-radiators.com
home-radiators.com
home-radiators.com
home-radiators.com
home-radiators.com
home-radiators.com
home-radiators.com
home-radiators.com
home-radiators.com
home-radiators.com
home-radiators.com
home-radiators.com
home-radiators.com
home-radiators.com
home-radiators.com
home-radiators.com
home-radiators.com
home-radiators.com
home-radiators.com
home-radiators.com
home-radiators.com
home-radiators.com
home-radiators.com
home-radiators.com
home-radiators.com
home-radiators.com
home-radiators.com
home-radiators.com
home-radiators.com
home-radiators.com
home-radiators.com
home-radiators.com
home-radiators.com
home-radiators.com
home-radiators.com
home-radiators.com
home-radiators.com
home-radiators.com
home-radiators.com
home-radiators.com
home-radiators.com
home-radiators.com
home-radiators.com
home-radiators.com
home-radiators.com
home-radiators.com
home-radiators.com
home-radiators.com
home-radiators.com
home-radiators.com
home-radiators.com
home-radiators.com
home-radiators.com
home-radiators.com
home-radiators.com
home-radiators.com
home-radiators.com
home-radiators.com
home-radiators.com
home-radiators.com
home-radiators.com
home-radiators.com
home-radiators.com
home-radiators.com
home-radiators.com
home-radiators.com
home-radiators.com
home-radiators.com
home-radiators.com
home-radiators.com
home-radiators.com
home-radiators.com
home-radiators.com
home-radiators.com
home-radiators.com
home-radiators.com
home-radiators.com
home-radiators.com
home-radiators.com
home-radiators.com
home-radiators.com
home-radiators.com
home-radiators.com
home-radiators.com
home-radiators.com
home-radiators.com
home-radiators.com
home-radiators.com
home-radiators.com
home-radiators.com
home-radiators.com
home-radiators.com
home-radiators.com
home-radiators.com
home-radiators.com
home-radiators.com
home-radiators.com
home-radiators.com
home-radiators.com
home-radiators.com
home-radiators.com
home-radiators.com
home-radiators.com
home-radiators.com
home-radiators.com
home-radiators.com
home-radiators.com
home-radiators.com
home-radiators.com
home-radiators.com
home-radiators.com
home-radiators.com
home-radiators.com
home-radiators.com
home-radiators.com
home-radiators.com
home-radiators.com
home-radiators.com
home-radiators.com
home-radiators.com
home-radiators.com
home-radiators.com
home-radiators.com
home-radiators.com
home-radiators.com
home-radiators.com
home-radiators.com
home-radiators.com
home-radiators.com
home-radiators.com
home-radiators.com
home-radiators.com
home-radiators.com
home-radiators.com
home-radiators.com
home-radiators.com
home-radiators.com
home-radiators.com
home-radiators.com
home-radiators.com
home-radiators.com
home-radiators.com
home-radiators.com
home-radiators.com
home-radiators.com
home-radiators.com
home-radiators.com
home-radiators.com
home-radiators.com
home-radiators.com
home-radiators.com
home-radiators.com
home-radiators.com
home-radiators.com
home-radiators.com
home-radiators.com
home-radiators.com
home-radiators.com
home-radiators.com
home-radiators.com
home-radiators.com
home-radiators.com
home-radiators.com
home-radiators.com
home-radiators.com
home-radiators.com
home-radiators.com
home-radiators.com
home-radiators.com
home-radiators.com
home-radiators.com
home-radiators.com
home-radiators.com
home-radiators.com
home-radiators.com
home-radiators.com
home-radiators.com
home-radiators.com
home-radiators.com
home-radiators.com
home-radiators.com
home-radiators.com
home-radiators.com
home-radiators.com
home-radiators.com
home-radiators.com
home-radiators.com
home-radiators.com
home-radiators.com
home-radiators.com
home-radiators.com
home-radiators.com
home-radiators.com
home-radiators.com
home-radiators.com
home-radiators.com
home-radiators.com
home-radiators.com
home-radiators.com
home-radiators.com
home-radiators.com
home-radiators.com
home-radiators.com
home-radiators.com
home-radiators.com
home-radiators.com
home-radiators.com
home-radiators.com
home-radiators.com
home-radiators.com
home-radiators.com
home-radiators.com
home-radiators.com
home-radiators.com
home-radiators.com
home-radiators.com
home-radiators.com
home-radiators.com
home-radiators.com
home-radiators.com
home-radiators.com
home-radiators.com
home-radiators.com
home-radiators.com
home-radiators.com
home-radiators.com
home-radiators.com
home-radiators.com
home-radiators.com
home-radiators.com
home-radiators.com
home-radiators.com
home-radiators.com
home-radiators.com
home-radiators.com
home-radiators.com
home-radiators.com
home-radiators.com
home-radiators.com
home-radiators.com
home-radiators.com
home-radiators.com
home-radiators.com
home-radiators.com
home-radiators.com
home-radiators.com
home-radiators.com
home-radiators.com
home-radiators.com
home-radiators.com
home-radiators.com
home-radiators.com
home-radiators.com
home-radiators.com
home-radiators.com
home-radiators.com
home-radiators.com
home-radiators.com
home-radiators.com
home-radiators.com
home-radiators.com
home-radiators.com
home-radiators.com
home-radiators.com
home-radiators.com
home-radiators.com
home-radiators.com
home-radiators.com
home-radiators.com
home-radiators.com
home-radiators.com
home-radiators.com
home-radiators.com
home-radiators.com
home-radiators.com
home-radiators.com
home-radiators.com
home-radiators.com
home-radiators.com
home-radiators.com
home-radiators.com
home-radiators.com
home-radiators.com
home-radiators.com
home-radiators.com
home-radiators.com
home-radiators.com
home-radiators.com
home-radiators.com
home-radiators.com
home-radiators.com
home-radiators.com
home-radiators.com
home-radiators.com
home-radiators.com
home-radiators.com
home-radiators.com
home-radiators.com
home-radiators.com
home-radiators.com
home-radiators.com
home-radiators.com
home-radiators.com
home-radiators.com
home-radiators.com
home-radiators.com
home-radiators.com
home-radiators.com
home-radiators.com
home-radiators.com
home-radiators.com
home-radiators.com
home-radiators.com
home-radiators.com
home-radiators.com
home-radiators.com
home-radiators.com
home-radiators.com
home-radiators.com
home-radiators.com
home-radiators.com
home-radiators.com
home-radiators.com
home-radiators.com
home-radiators.com
home-radiators.com
home-radiators.com
home-radiators.com
home-radiators.com
home-radiators.com
home-radiators.com
home-radiators.com
home-radiators.com
home-radiators.com
home-radiators.com
home-radiators.com
home-radiators.com
home-radiators.com
home-radiators.com
home-radiators.com
home-radiators.com
home-radiators.com
home-radiators.com
home-radiators.com
home-radiators.com
home-radiators.com
home-radiators.com
home-radiators.com
home-radiators.com
home-radiators.com
home-radiators.com
home-radiators.com
home-radiators.com
home-radiators.com
home-radiators.com
home-radiators.com
home-radiators.com
home-radiators.com
home-radiators.com
home-radiators.com
home-radiators.com
home-radiators.com
home-radiators.com
home-radiators.com
home-radiators.com
home-radiators.com
home-radiators.com
home-radiators.com
home-radiators.com
home-radiators.com
home-radiators.com
home-radiators.com
home-radiators.com
home-radiators.com
home-radiators.com
home-radiators.com
home-radiators.com
home-radiators.com
home-radiators.com
home-radiators.com
home-radiators.com
home-radiators.com
home-radiators.com
home-radiators.com
home-radiators.com
home-radiators.com
home-radiators.com
home-radiators.com
home-radiators.com
home-radiators.com
home-radiators.com
home-radiators.com
home-radiators.com
home-radiators.com
home-radiators.com
home-radiators.com
home-radiators.com
home-radiators.com
home-radiators.com
home-radiators.com
home-radiators.com
home-radiators.com
home-radiators.com
home-radiators.com
home-radiators.com
home-radiators.com
home-radiators.com
home-radiators.com
home-radiators.com
home-radiators.com
home-radiators.com
home-radiators.com
home-radiators.com
home-radiators.com
home-radiators.com
home-radiators.com
home-radiators.com
home-radiators.com
home-radiators.com
home-radiators.com
home-radiators.com
home-radiators.com
home-radiators.com
home-radiators.com
home-radiators.com
home-radiators.com
home-radiators.com
home-radiators.com
home-radiators.com
home-radiators.com
home-radiators.com
home-radiators.com
home-radiators.com
home-radiators.com
home-radiators.com
home-radiators.com
home-radiators.com
home-radiators.com
home-radiators.com
home-radiators.com
home-radiators.com
home-radiators.com
home-radiators.com
home-radiators.com
home-radiators.com
home-radiators.com
home-radiators.com
home-radiators.com
home-radiators.com
home-radiators.com
home-radiators.com
home-radiators.com
home-radiators.com
home-radiators.com
home-radiators.com
home-radiators.com
home-radiators.com
home-radiators.com
home-radiators.com
home-radiators.com
home-radiators.com
home-radiators.com
home-radiators.com
home-radiators.com
home-radiators.com
home-radiators.com
home-radiators.com
home-radiators.com
home-radiators.com
home-radiators.com
home-radiators.com
home-radiators.com
home-radiators.com
home-radiators.com
home-radiators.com
home-radiators.com
home-radiators.com
home-radiators.com
home-radiators.com
home-radiators.com
home-radiators.com
home-radiators.com
home-radiators.com
home-radiators.com
home-radiators.com
home-radiators.com
home-radiators.com
home-radiators.com
home-radiators.com
home-radiators.com
home-radiators.com
home-radiators.com
home-radiators.com
home-radiators.com
home-radiators.com
home-radiators.com
home-radiators.com
home-radiators.com
home-radiators.com
home-radiators.com
home-radiators.com
home-radiators.com
home-radiators.com
home-radiators.com
home-radiators.com
home-radiators.com
home-radiators.com
home-radiators.com
home-radiators.com
home-radiators.com
home-radiators.com
home-radiators.com
home-radiators.com
home-radiators.com
home-radiators.com
home-radiators.com
home-radiators.com
home-radiators.com
home-radiators.com
home-radiators.com
home-radiators.com
home-radiators.com
home-radiators.com
home-radiators.com
home-radiators.com
home-radiators.com
home-radiators.com
home-radiators.com